Working on a drilling rig is risky business by anyone's standards. Safety must a matter of paramount concern in order to prevent injuries and accidents.
As the following paragraphs excerpted from an article about oil and gas industry worker safety attests, hazards can occur for many reasons.
"At sea, risks include storms and inclement weather, humidity, strong winds, tides and sun exposure, as well as relative isolation for extended periods of time. On land, workers may experience excessive heat and humidity or, at the opposite extreme, cold temperatures and strong winds.
"In both locations, long shifts, arduous labor, wet, slippery work surfaces, and uneven terrain may create potentially hazardous conditions under foot that may result in falls and injuries. In addition, constant exposure to excessive noise is fatiguing and working with heavy equipment daily may lead to safety lapses that result in both minor and major threats to life safety and health."
To give you a better idea of what we're talking about, here is a sampling of specific safety violations cited by OSHA:
Employee riding the traveling blocks – 5(a)(1)
No Geronimo Line from Monkey Board – 5 (a)(1)
Floor Holes in rig floor/crown walk around – 1910.23 (a)
Safety Goggles not clean and in good repair – 1910.133
Break Out Tongs – Wire clips had u-bolt on live end of line – 5(a)(1)
Kelly hose not secured with chains – 5(a)(1)
V-Door opening not guarded – 1910.23
Unfortunately, accidents that result from failure to pay attention to safety protocols and procedures happen all too often. A good motto to keep in mind is that no job is so important or service so urgent that rig operations cannot be done with a "safety first" mindset.
Workers on drilling and workover rigs may sometimes take matters into their own hands, resulting in safety violations or, worse, injury. And while it is the rig operator's responsibility to see that they are sufficiently trained and that the workplace is free from hazards, it is vital that every person on a rig site develop a keen sense of safety.
In an effort to help those in the industry adopt a safety first mindset, Grainger, a supplier of MRO products to the oil and gas industry, offers the following guidelines:
Assess Risk Factors Before Problems Occur
Build a safer and more secure worksite by eliminating hazards wherever possible. This sets the stage for preventing mistakes and accidents before they occur.
Grainger says that routine safety audits at rig sites are essential. Both the Occupational Safety and Health Administration (OSHA) and OGP provide fact sheets and a variety of tools for performing on-site safety audits.
5 Best Practices and Safety Equipment Key to Reducing Risk
Grainger lists the following best practices to reduce the risk of accidents and injury:
1- Machine Protection
Proper training, electrical surge protection, regular equipment checks and maintenance, along with appropriate lockout/tagout tools and procedures will reduce accidents and injuries that result from improper handling and maintenance of energized or mechanical equipment.
2- Lighting Safety and Safety Signage
Reliable lighting and installation of highly visible safety signage can help workers perform their jobs better and warn of potential hazards.
3- Fall Protection
Falls can result when working in wet, slippery conditions or when performing tasks in elevated areas or uneven terrain. Examining work surfaces and utilizing material and products can reduce the likelihood that such falls will take place.
4- Worker Identification Products
Implement the use of wearable ID tags and routine shift check-in/check-out procedures. This let supervisors and emergency responders know the location of every worker on the rig at all times.
5- Adequate Productivity and Safety Tool Boxes
Oil and gas rig workers may require ready access to tool boxes equipped with equipment needed to take care of repairs and to perform routine maintenance. Depending on the worksite, these may include electrical parts, material handling aids, plumbing components, hand tools, power tools, and welding gear.
Emergency Preparedness OSHA requires emergency response plans for every drilling site, which can vary depending on the rig's location and layout. Grainger says that an effective plan should always include the ready availability of appropriate emergency and rescue equipment, as well as a program for training and drilling of all supervisors and workers on emergency escape and rescue procedures.
Conclusion
Oilfield safety is no different than safety anywhere else. Common sense, good judgment, and the right equipment for the job help to ensure workers are protected from injury. But remember the motto: No job is so important or service so urgent that rig operations cannot be done with a "safety first" mindset.
Keystone Energy Tools offers a wide variety of safety products to help ensure a safer work environment. Contact us to learn more about these and the other oil and gas industry products we offer.
---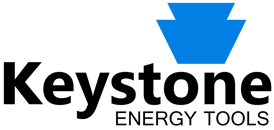 Keystone Energy Tools is a manufacturer with over fifty years of combined experience in designing, manufacturing, and delivering high-quality oilfield tools, including elevators, slips, dies and inserts, tongs dies, safety clamps, stabbing guides, drill pipe float valves, baffle plates, float valve pullers, rotating mouseholes, and tong blocks.
By using the latest in 3D modeling for product design, implementing unique strategies, and by staying current with the rapid advances in manufacturing technology and quality-assurance standards, Keystone is able to manufacture and produce the most reliable products on the market today.  Keystone offers a variety oil field tools services including: equipment re-certification, equipment repairs, load testing, and rotating mouse-holes remanufacturing.