Offshore drilling has consistently been ranked by Forbes, Yahoo!, and other business publications as one of the best jobs attainable without a college degree. To anyone that's familiar with offshore oil drilling, this is not surprising. Offshore drilling has few barriers to entry, pays far above average for similar work offered to job seekers without a degree, and workers typically work only half a calendar year, rotating on and off over 12-hour shifts that last between two and four weeks.
This isn't to say that offshore drilling is the best option for everyone looking for a high-paying job with great growth potential. Offshore drilling remains one of the most dangerous, physically demanding, stressful, and lonely jobs in the world — it's comparable to working in a nuclear submarine or in the International Space Station. Except more dangerous.
But if you think you have what it takes to make it in the unforgiving but highly rewarding world of offshore drilling, here's what your job path will look like:
1. Graduate high school or earn a GED
The first step is the least popular, but you will need to at least have graduated high school or earned a GED. You can be the smartest kid in the room, but nobody will believe you unless you have the diploma or passing grades to prove it. Beyond intelligence, graduating from high school also indicates a base level of responsibility that employers desire in all their workers.
2. Apprentice on a land rig for experience
Some people in offshore drilling will tell you to try and make the leap to water right away. While this is certainly possible, it's harder without connections. Roustabouts don't need any prior experience to get the job at an offshore rig, but don't kid yourself — previous experience always helps get you a foot in the door.
Apprenticing at a land rig for a year or two, where jobs are easier to find, is a great way to separate yourself from the pack. The demand for offshore drilling jobs is very high, so don't think you'll be able to start without significant effort and relationship-building.
3. Sign on as a roustabout
If you're lucky enough to skip directly from step 1 to step 3, be ready for a hard road ahead. While roustabouts don't need any formal training or even experience in the drilling business to apply, prior experience does help toughen you up to the realities of living for weeks on end on a dirty, dangerous rig with little variety and endless water all around you.
Roustabouts are typical apprentices — they're expected to paint the deck, haul heavy equipment, and muck around cleaning up stuff that no one else wants to. That's the hard truth.
But if you can handle all that, your salary may very well start at $50,000. Keep in mind, this is $50,000 for working roughly half as many hours as most Americans do, which makes your "real" hourly pay somewhere in the $100,000/year range if you were to work a full-time job.
4. Get promoted to roughneck
While surviving as a roustabout, learn not to complain. Not to be nuisance. Learn to learn, and to do your job well. Even though you're just an entry-level apprentice, rig managers and other managers down the line will know if you're up to snuff — after all, you'll all be spending a lot of time together. First impressions matter more in the offshore drilling world than they do in other, more flexible businesses.
Assuming you do your job well, have your head screwed on right, and make a good impression, it's not too hard to get yourself promoted to roughneck within a year, and sometimes in even less time if you're especially promising.
Roughnecks are expected to still do hard manual labor, but they're more involved with the actual drilling process. They help lay down pipe, work with various drilling tools, and insert and extract drills. At this point, you're technically already an offshore driller!
5. Work your way up to pumpman, then derrickman
Another year or two as a roughneck, and you can become a pumpman, also known as an assistant derrickman. Again, we cannot stress how important the right attitude and commitment to learning can be for your career. You don't need to be the sharpest tool in the shed, but you need to be committed and willing to work even in the harshest weather. A good attitude will take you very far.
Assistant derrickmen have more responsibility than roughnecks, and full derrickman are just one step below assistant drillers. Derrickmen work in a more managerial role, which means that you'll be helping drillers direct the flow of work.
6. Secure an assistant driller position
After you become a derrickman, assistant driller is the next stop. At this point, 5-10 years may have passed, you'll be making around $80,000/year (you still have half the year off, more time for hunting), and you'll be directly supervising roughnecks, pumpmen, and derrickman. You're the rig manager's right hand man, and help him oversee all the daily operations of the drill. This is no small task, which is why only the brightest and most dutiful apprentices can become drillers.
7. Aim for rig manager or go back to college
A lot of offshore drillers stop at assistant driller. But that doesn't have to be the case. At this point, you should have saved up a decent chunk of change, and two major options lie before you. You can continue down drilling path, or you can go back to college and get an advanced degree in geology, engineering, or business — anything that will make you an even more attractive hire for oil and gas corporations.
It's always good to think long-term. Once you're older, the more strenuous and physically taxing work becomes exponentially harder. So, keep in mind that rig managers easily make more than $100,000/year — the average is around $150,000, according to Glassdoor — and geologists who work for oil and gas take home a similar paycheck, but work in more comfortable settings.
It's important that you aspire to do your best and achieve what you can with the skills you have. On a platform as unforgiving and demanding as an offshore rig, that's the kind of attitude that will take you far.
---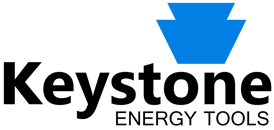 Keystone Energy Tools is a manufacturer with over fifty years of combined experience in designing, manufacturing, and delivering high-quality oilfield tools, including elevators, slips, dies and inserts, tongs dies, safety clamps, stabbing guides, drill pipe float valves, baffle plates, float valve pullers, rotating mouseholes, and tong blocks.
By using the latest in 3D modeling for product design, implementing unique strategies, and by staying current with the rapid advances in manufacturing technology and quality-assurance standards, Keystone is able to manufacture and produce the most reliable products on the market today.  Keystone offers a variety oil field tools services including: equipment re-certification, equipment repairs, load testing, and rotating mouse-holes remanufacturing.